CCTV CAMERA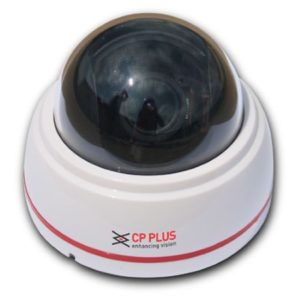 Every product of CP PLUS, brings together the passion for quality and security. From retail to public spaces, special events to offices, airports to homes, the CP PLUS product range has solutions for every application. Products are manufactured under strict quality control in accordance with International Security Standards. Their cutting-edge, user-friendly technology adds immensely to the credibility of our products and makes us the pioneers in the field of security and surveillance
CP-QAC-DY70M
1/3" Sony CCD Sensor
700 TVL High Resolution Camera
0.01 Lux Min. Illumination
3.6mm Lens
OSD, AGC, AWB and BLC
CE, FCC and RoHS Certified
CP-QAC-DY75MVF
1/3" Sony Super HAD II
650TVL High Resolution
0.01 lux Min. Illumination
4-9 mm Lens
OSD, AGC, AWB and BLC
CE, FCC and RoHS Certified
CP-QAC-TY55L2-D
High Quality Image Sensor
1000 TVL High Resolution
0.02 lux @ F1.2, 0 lux (IR ON)
3.6mm (2.8mm, 6mm, 8mm optional)
IR Range of 20 Mtr, Smart IR
Day/Night(ICR), AWB, AGC, BLC
CE, FCC and RoHS Certified
CP-UAC-TC10HL2
High Quality Image Sensor
1000 TVL High Resolution
0.02 lux @ F1.2, 0 lux (IR ON)
3.6mm fixed lens (2.8 mm, 6mm, 8mm optional)
IR Range of 20 Mtr, Smart IR
IP66, Day/Night(ICR), AWB, AGC, BLC
CE, FCC and RoHS Certified
 CP-UAC-TC10HL3
High Quality Image Sensor
1000 TVL High Resolution
0.02 lux @ F1.2, 0 lux (IR ON)
6mm fixed lens (2.8 mm, 3.6mm, 8mm optional)
IR Range of 20 Mtr, Smart IR
IP66, Day/Night(ICR), AWB, AGC, BLC
CE, FCC and RoHS Certified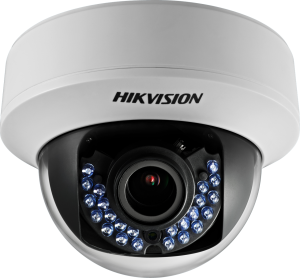 Hikvision is the worlds largest supplier of video surveillance products and solutions. Their product offerings include hybrid DVRs, NVRs, standalone DVRs, digital video servers, compression cards, high-definition IP cameras and speed domes. Hikvision possess the world's largest R&D team and state-of-art manufacturing facilities; and they both allow Hikvision's customers the benefit of world-class products that are designed with cutting-edge technology. They operates over 16 overseas regional subsidiaries all over the world to achieve a truly global presence. Hikvision is now publicly listed on the Shenzhen Stock Exchange.
DS-2CD2032-I3MP IR Bullet Network Camera
Image Sensor: 1/3" Progressive Scan CMOS
Signal System: PAL/NTSC
Shutter Time: 1/3 s to 1/100,000 s
Lens: 4mm@ F2.0 (6mm, 12mm optional) 2048 × 1536: Angle of view: 70°(4mm), 43.3°(6mm), 20.6°(12mm) 1920 × 1080: Angle of view: 79°(4mm), 49°(6mm), 23.2°(12mm)
Digital Nosie Reduction: 3D DNR
    DS-2CD2112-I
1.3MP (1280 x 960) high resolution

 

HD 720p real-time video

 

Up to 30m IR visibility

 

True day/night

 

3D DNR & DWDR & BLC
IP66 rating

 

Vandal-proof housing
DS-2CD2312-I
1.3MP (1280 x 960) high resolution
Full HD720p real-time video
EXIR 30m IR range
 True day/night
3D DNR & DWDR & BLC
IP66 rating
HD720P Video Output

Adopt HDTVI Technology

True Day/Night

2.8 - 12mm vari-focal lens

OSD menu, 3D DNR, Smart IR

Up to 30m IR distance

Low illumination

Up the Coax(via coaxial cable)
   DS-2AF7268 series
 1

/4" Interline Transfer CCD

700TVL high resolution

Smart IR, 150m IR distance

Smart tracking

36x optical zoom

3D DNR

IP66 rating
 DS-2AE4162
 • 1/3" Sony CCD
• 12x optical zoom
• 3D DNR & D WDR
• True day / night
• IP66 rating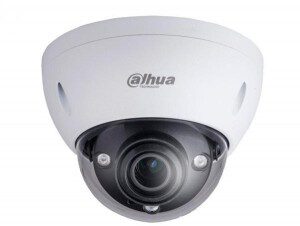 Dahua Technology Co. LTD is a professional manufacturer in the security and surveillance field. They took the lead in launching the 8-channel real-time embedded digital video recorder in 2002 and then released 16-channel real-time embedded digital video recorder in 2003. Once their Camera's and DVR's come to Public eyes, they've received popular positive feedbacks from distributors and direct customers around the world. They have more than 3000 professionals in R&D team, aiming to provide the cutting edge products with high quality and performance. To create win-win situation and to maximize customers' values are always their priorities.
IPC-HDB3300
1/2.8" 3Megapixel progressive scan Exmor CMOS
H.264 & MJPEG dual-stream encoding
Max 20fps@3.0M(2048×1536)&25/30fps@1080P(1920×1080)
DWDR, Day/Night(ICR), 2DNR, Auto iris, AWB, AGC, BLC
Multiple network monitoring: Web viewer, CMS(DSS/PSS) & DMS
3.3~12mm varifocal lens
Built-in 2/1 alarm in/out
Micro SD memory, IP66, IK10, PoE,
IPC-HFW3300C
1/2.8" 3Megapixel progressive scan Exmor CMOS
H.264 & MJPEG dual-stream encoding
Max 20fps@3.0M(2048×1536)&25/30fps@1080P(1920×1080)
DWDR, Day/Night(ICR), 2DNR, Auto iris, AWB, AGC, BLC
Multiple network monitoring: Web viewer, CMS(DSS/PSS) & DMSS
3.3~12mm varifocal lens
Built-in 2/1 alarm in/out
Max. IR LEDs length 20m
Micro SD memory, IP66, PoE
IPC-HDBW3300
 1/2.8" 3Megapixel progressive scan Exmor CMOS
H.264 & MJPEG dual-stream encoding
Max 20fps@3.0M(2048×1536)&25/30fps@1080P(1920×1080)
DWDR, Day/Night(ICR), 2DNR, Auto iris, AWB, AGC, BLC
Multiple network monitoring: Web viewer, CMS(DSS/PSS) & DMSS
3.3~12mm varifocal lens
Built-in 2/1 alarm in/out
Max. IR LEDs length 20m
Micro SD memory, IP66, IK10, PoE
IPC-HFW3300
1/2.8" 3Megapixel progressive scan Exmor CMOS
H.264 & MJPEG dual-stream encoding
Max 20fps@3.0M(2048×1536)&25/30fps@1080P(1920×1080)
DWDR, Day/Night(ICR), 2DNR, Auto iris, AWB, AGC, BLC
Multiple network monitoring: Web viewer, CMS(DSS/PSS) & DMSS
8~16mm varifocal lens
Built-in 2/1 alarm in/out
Max. IR LEDs length 30m
Micro SD memory, IP66, PoE
Max 128ch IP cameras connection
Up to 32 channel HD realtime transmission
Up to 128 channel@D1, 64 channel@720P, 32 channel@1080P realtime recording
Up to 6-screen output: 6 HDMI sync output/1 VGA+5 HDMI sync output (Default: 2 HDMI)
 Support 16 hot-swap SATA HDDs to better its scalability and flexibility Support RAID0/1/5(optional)I
Compatible with Dahua SDK and seamless integrated to other platforms
 Support Multi-brand network cameras: Dahua, Arecont Vision, AXIS, Bosch, Brickcom, Canon, CP Plus,
Dynacolor, Honeywell, Panasonic, Pelco, Samsung, Sanyo, Sony, Videosec, Vivotech and etc.
ONVIF Version 2.0 conformance
Redundant power supply module adopted (DH-NVR6000DR)
Front LCD display (DH-NVR6000D/DH-NVR6000DR)
NVR6000/6000D/6000D
Up to 32 channel HD realtime transmission
Max 128ch IP cameras connection
Up to 128 channel@D1, 64 channel@720P, 32 channel@1080P realtime recording
Up to 6-screen output: 6 HDMI sync output/1 VGA+5 HDMI sync output (Default: 2 HDMI)
Support 16 hot-swap SATA HDDs to better its scalability and flexibility
Support RAID0/1/5(optional)
Human-oriented Dahua UI
Compatible with Dahua SDK and seamless integrated to other platforms
Support Multi-brand network cameras: Dahua, Arecont Vision, AXIS, Bosch, Brickcom, Canon, CP Plus,
Dynacolor, Honeywell, Panasonic, Pelco, Samsung, Sanyo, Sony, Videosec, Vivotech and etc.
ONVIF Version 2.0 conformance
Redundant power supply module adopted (DH-NVR6000DR)Front LCD display (DH-NVR6000D/DH-NVR6000DR)